Greetings from Nobel Relocation – Your Reliable Senior Moving Services Company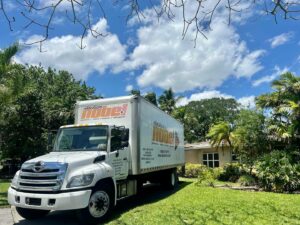 Here at Nobel Relocation, we're aware of the particular difficulties senior citizens encounter when moving, especially without a proper moving plan. Moving may frequently be a difficult undertaking filled with stress, uncertainty, and hassles. Seniors may find it much more difficult to handle the physical demands of moving and the emotional stress of leaving a longtime home.
Besides, what can be more difficult than leaving loved ones behind when moving across the country? How about dealing with heavy furniture in a new location? Reinstalling furniture in a new family home?
Our moving company and senior moving service can help with that. In addition to taking care of the logistical parts of your move, our senior moving specialists are here to reduce your worry and anxiety and make the transition as easy and hassle-free as possible. Our senior moving service is aware of the emotional significance of each item and the need to begin this new chapter of your life on a happy note, whether you get a new house, a bungalow, or perhaps you choose an assisted living facility in a retirement community.
Because our company movers have received extensive training in managing seniors and senior relocation, our certified relocation transitions specialist has a complete grasp of your particular needs and worries to guarantee a straightforward move. We're not simply movers for seniors; we care about you and want to treat you with the love, patience, and respect you need during this important shift. Our senior move managers' constant commitment to our clients and consistent ability to provide a satisfying moving experience make our company proud. Guaranteed, we'll provide a top-notch senior moving experience.
At Nobel Relocation, our senior moving service is dedicated to providing thorough senior relocation services that are precisely personalized to suit your individual needs and preferences. Since no two relocations are the same, especially over a long distance, we believe in offering specialized solutions to make your shift as easy as possible. We take care of every detail, offering you a full end-to-end solution for your moving needs, from meticulously sorting and packing your items through safe transportation and accurate unpacking at your new home.
We'll give out senior moving tips, whether in terms of moving or relocating to an assisted living community over a long distance. We're experienced in long distance moves for seniors, but we'll also provide the best senior moving services locally. At the end of the day, the distance is irrelevant for our relocation services.
In terms of extras for senior moving, we'll offer a full service. Get in touch with us for a free moving quote, and we'll go on from there. We can provide packing services for your furniture, unpacking services at your new location, as well as storage services. Forget about calling family members for help, we have an amazing reputation in dealing with estate sales and senior moving.
Caring transitions, advice, regular updates, the possibility to transport office furniture, and a superior service make us one of the best movers companies in your area.
Our senior moving services go above and beyond providing standard moving services to give you an experience that honors your unique journey, values your memories, and anticipates your future. Count on our senior moving services to make your move a flawless and stress-free experience, one that marks the start of a brand-new chapter in your life as well as a change in residence. Greetings from Nobel Relocation, where we move carefully.
Why Choose Nobel Relocation for Senior Moving Services?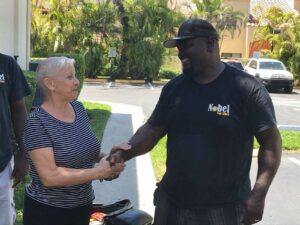 Experience and Expertise
With a rich history stretching back several years in the moving industry, Nobel Relocation has firmly established itself as a reliable partner for those in need of moving services. Our unwavering commitment to delivering exceptional services has not only earned us a strong reputation, but also the trust and loyalty of numerous clients. Our team comprises trained professionals, each equipped with extensive knowledge about the nuances and intricacies involved in senior moves.
Providing moving services for years, our movers have taken caring transitions to another level, turning us into one of the leading companies on the market. Our moves for seniors tackle every single aspect of your move for a smooth process to your new home.
Personalized Approach
At Nobel Relocation, we appreciate the individuality of each senior move and celebrate it. We understand that moving is a major life event with unique requirements and complexities, not merely a logistical challenge. Our dedication to provide individualized solutions that are tailored to your situation is informed by this understanding. Our team makes it a top priority to collaborate directly with you and thoroughly understand your unique needs, preferences, and worries. We can better personalize our services to meet your demands thanks to this collaborative approach.
As one of the top companies out there, we keep moves for seniors simple and smooth.
Services that Cover It All
At Nobel Relocation, our senior moving services provide a wide range of solutions to handle every element of your senior transfer. Our moving company offers a full service and can take care of every aspect, from labeling and packing to transporting and unpacking, to lessen your workload. Your valuables, especially delicate and priceless objects, will be transported safely because we only use the best packing supplies and methods. Our senior moving services are detailed, while our workers are experienced in managing fragile and priceless things, making sure they are packed safely and delivered to your new long distance home safely. We do more than just unload at your new house; we also assist you unpack and set up your new area so it immediately feels like home.
To keep it simple, our senior moving services offer complete moves for seniors, whether in new homes or senior living communities. We take pride in offering the best senior moving services in the area.
Safety and Security
Your things' safety and security are our top priorities. Being one of the top senior moving companies out there, we value the confidence you have in us to move your prized items, and we don't take that duty lightly. Our moving services experts use state-of-the-art methods and supplies to pack and transport your belongings safely. Our staff is skilled in handling furniture, delicate things, and individual belongings with the utmost care. To prevent any potential hiccups or confusions during moves for seniors, we also take rigorous preparation and organization into account in addition to physical care. Additionally, we abide by all rules and regulations set forth by the industry and are properly licensed and insured. This accreditation offers your belongings an extra degree of security and gives you more peace of mind when you're moving or switching senior living communities.
Our moves for seniors leave no room for mistakes.
Approach with compassion and respect
We are aware that a senior moving experience may be a difficult experience, especially for elderly people who may have lived in their houses for a long time. These houses are not just structures; they are treasure chests brimming with priceless sentimental attachments and memories. We acknowledge the complicated emotional landscape that frequently surrounds such actions. Our team understands the sentimental importance associated with some things and is not only competent but also kind and considerate.
Our full service ensures superior transit systems for our senior clients, as well as a concierge style experience at competitive rates, with no hidden fees. We like to believe we're the best moving service out there, whether you're moving to South Florida or New York City.
Smooth Transition
We want your move into your new home to go as smoothly as possible. To do this, we tackle every stage of your move with care and organization. In order to design a comprehensive moving strategy, we will rigorously consider your timetable, preferences, and any unique needs. This strategy serves as a road map, reducing ambiguities and disruptions and guaranteeing a relocation that fits your comfort and convenience. Our moves for seniors begin with a well detailed plan that works for you, as well as for us.
With Nobel Relocation on your side, you can leave estate sales, online auctions, floor plan designs, transportation of family heirlooms to your new residence, fragile items, and the overall moving process to us. Our assistance is flawless and will guide you through the senior move process, whether to a facility or perhaps a smaller home.
For All Your Senior Moving Needs, Get in Touch with Nobel Relocation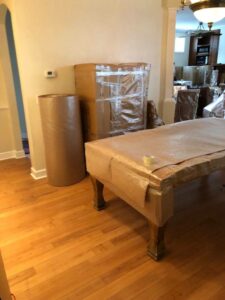 Nobel Relocation is your go-to resource for senior moving services. Our exceptional track record and reputation speak eloquently about our dedication to our clients. We are dedicated to you outstanding service, individualized care, and a stress free move experience.
Our moves for seniors offer a concierge style experience. We're your #1 moving company for seniors moving. We'll take care of the entire move for you. We have a good reputation, backed by countless online reviews for our service moves.
Senior relocations and seniors offers are among the top services for our movers company. There's no need to call loved ones for help or pay a fortune to move to a different part of the country. We're one of the leading moving companies in terms of estate sale relocation, and our seniors offers are impossible to beat. Caring transitions, compassion, and attention to small details, that's what you can expect from our services for seniors.
Make your transition easy and comfortable by getting in touch with Nobel Relocation immediately to discuss your senior moving needs. Together, we can clear the way for a fresh chapter in your life, beginning it without stress and in the right direction.